---
UW Madison, Division on Extension is dedicated to helping and informing you through this difficult time. Below is a list of our programs with updates related to the COVID-19 Pandemic. These program areas will be frequently updated to inform you on how each area is coping with COVID -19 and how we can help you.
For media news and health updates related to COVID-19, please visit the Polk County Public Health Department Health Alerts for the latest updates on Polk County and the State of Wisconsin.
Below is the latest news feed from the State of Wisconsin website.
DHS Continues Investment in Quality Health Care for Rural Areas

October 29, 2020

Grants totaling more than $3.1 million to increase access and enhance quality care in rural Wisconsin were announced today by the Wisconsin Department of Health Services (DHS). The grants support education and training to assist rural hospitals and clinics in filling "high need, high demand" positions. "We know that quality care requires the right workers wi […]

millejcodn
Childhood Lead Poisoning Prevention Efforts Expand in Wisconsin

October 25, 2020

Wisconsin's lead policy advisor, Brian Weaver, today highlighted the state's expanding efforts to prevent childhood lead poisoning , noting that many of the same families living in older homes with lead hazards are also among the populations being hardest hit by COVID-19. Childhood lead poisoning can cause delays in growth, behavior and create learning chall […]

millejcodn
Get In Contact with UW Madison Extension Educators
4-H Youth Development:  charles.prissel@wisc.edu; eileen.vandyk@wisc.edu
Human Development: donald.wortham@wisc.edu
FoodWIse: katie.bartko@wisc.edu
Community Development: kari.weiss@wisc.edu
Horticulture: margaret.murphy@wisc.edu
Area Extension Director: kristen.bruder@
---
Resources for Members and Families: 
Extension educators from around the state created a handy list of easy-to-access activities and curriculum (https://4h.extension.wisc.edu/home-activities/). The page is organized by grade level and is chock full of Extension and 4-H resources as well as high quality, fun, learning activities from a range of other sources. As you would expect, we focused as much as possible on experiential learning and fun.
---
Got kids at home all day, every day right now? We've got over 20 activities that can help keep their brains engaged in learning!
General Agriculture
---
Pesticide Applicator Certification Testing Temporarily Suspended
Release Date: March 18, 2020
MADISON – The Wisconsin Department of Agriculture, Trade and Consumer Protection (DATCP) is suspending pesticide certification testing. Exams scheduled on and after March 18, 2020, are canceled. DATCP is extending certifications until June 30, 2020, for anyone who has a pesticide applicator certification that expires January 31–May 31, 2020.
Eligible new applicators can submit a 30-day temporary trainee registration form to work under the supervision of a certified applicator. The form is available at https://datcp.wi.gov/Documents/ComPestAppTempLicense.pdf. For all temporary registration applications received March 18–June 1, 2020, DATCP will extend the 30-day limit until June 30, 2020.
To receive updates about certified pesticide applicator information and requirements, subscribe to DATCP's email list.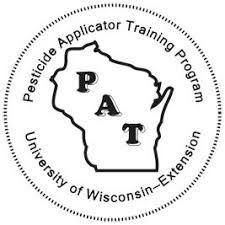 Pesticide Extension Information
DATCP Extends Pesticide Applicator Certifications to October 31st!
COVID – 19 Response and Guidance for Non-Profits/Small Business and Families
https://www.documentcloud.org/documents/6876554-Badger-Bounce-Back-Plan-Wisconsin-DHS-Tony-Evers.html
Governor Evers', "Badger Bounce Back Plan" guidelines and criteria.
https://scholznonprofitlaw.com/covid-19/
Scholz Non-Profit Law provides guidance on how non-profits can apply for state aid. Complete with checklists, application and overviews. Topics include:

COVID Tax Credits
EIDL – Economic Injury Disaster Loan
PPP – Payroll Protection Program
Wisconsin Work-Share (Unemployment Insurance)
https://fyi.extension.wisc.edu/covid19/2020/04/09/financial-assistance-for-small-businesses-during-covid-19/
UW-Madison, Extension's website on reviewed supports for small businesses, non-profits, local government and families. Resources include overviews on:

Small Business Owner's Guide to the CARES Act, EIDL, PPP, Small Business 20/20 Program, Save Small Business Fund, Bridge Loans, Debt Relief and more.
https://sbdc.wisc.edu/about-us/covid-19/
Small-Business guidance and updates via Small Business Development Center
https://wisconsinhumanitiescares.org/?fbclid=IwAR0QJgckluU5CTjHd4lBGBdT9yHG34nLEz6TKuSsL1NmlcC083BVrZgsWOM
Wisconsin Humanities CARES Relief Grant – for organizations and programs serving in the area of the Humanities.
Wifi Access:
4)      T-mobile:  Hotspot loan programs made available to K-12 districts ($20 / month for unlimited data; $0 device).  No link yet but confirmed by T-mobile Gov't account manager
Coping With COVID-19
Food Pantries Are Still Open
With businesses and organizations closing in response to COVID-19, many more people are facing hunger.  Food pantries are open to help meet these needs but may have different procedures or hours so please call ahead.  Many schools are also offering free lunch and breakfast options to families.  Make sure you and your neighbors know about the resources available in your community. For questions or if you need food assistance, please call 211 (from a 715 area code) or 1-877-947-2211.
---
Food Safety in the Time of COVID-19
Food Safety in the Time of COVID-19: Can I Get Sick from Eating Food with Coronavirus? – Safe & Healthy: Preparing and Preserving Food at Home
---
Food Safety in the Time of COVID-19: Tips for Grocery Store Items.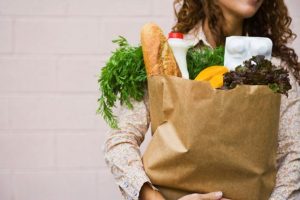 ---
Food Safety in the Time of COVID-19: Take-Out Food
In this article written by Barbara Ingham, she discusses how likely it is for a person to come down with COVID-19 from take-out food from a local restaurant or item purchased at the grocery store. Click on the link to read what the article says. https://fyi.extension.wisc.edu/safepreserving/2020/03/23/food-safety-in-the-time-of-covid-19-take-out-food/
---
Food Safety in the Time of COVID-19: Cleaning & Disinfecting
---
Food Safety in the Time of COVID-19: Is There Enough Food?
---
Food Safety in the Time of COVID-19: Tips on Handling Fresh Produce.
In this article by Barbara Ingham, she discusses simple tips and tricks to handeling and cleaning fresh produce and if canned or frozen produce are safe to eat during this pandemic.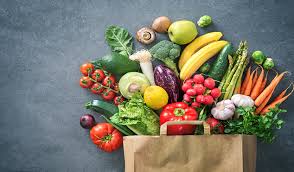 ---
Food Safety in the Time of COVID-19: Is Our Food Supply Still Secure?
Safe Practicing for Gardening in the Community