---
UW Madison, Division on Extension is dedicated to helping and informing you through this difficult time. Below is a list of our programs with updates related to the COVID-19 Pandemic. These program areas will be frequently updated to inform you on how each area is coping with COVID -19 and how we can help you.
---
Polk County COVID-19 Information and Resources
It is important for everyone to do their part to help stop this pandemic:
cover your mouth and nose with a mask when around others
stay at least 6 feet away from others
avoid crowds
wash your hands often
stay home if you are sick and get tested
We will continue to update as more information becomes available. 
Please Visit the POLK COUNTY HEALTH DEPARTMENT for more Information about COVID-19
---
Below is the latest news feed from the State of Wisconsin website.
Federal Review Extended for Johnson & Johnson COVID-19 Vaccine

April 16, 2021

The Wisconsin Department of Health Services (DHS) announces the pause on administering the Johnson & Johnson vaccine will continue until a federal recommendation is made to lift it. This extension follows Wednesday's federal review by the Advisory Committee on Immunization Practices (ACIP). The committee recommended a continuation of the pause while the […]

goodsesjfs
Federal Pharmacy Partnership for Long-Term Care (LTC) Program Ending

April 16, 2021

The Wisconsin Department of Health Services (DHS) announces that the federal Pharmacy Partnership for Long-Term Care Program will complete its last round of COVID-19 vaccination clinics next week. Since the launch of the program on December 28, 2020, pharmacy partners have provided first, second, and third rounds of on-site clinics at more than 2,900 long-te […]

yunkecfrrr
Get In Contact with UW Madison Extension Educators
4-H Youth Development:  charles.prissel@wisc.edu; eileen.vandyk@wisc.edu
Human Development: donald.wortham@wisc.edu
FoodWIse: katie.bartko@wisc.edu
Community Development: kari.weiss@wisc.edu
Area Extension Director: kristen.bruder@
---
Resources for Members and Families: 
Extension educators from around the state created a handy list of easy-to-access activities and curriculum (https://4h.extension.wisc.edu/home-activities/). The page is organized by grade level and is chock full of Extension and 4-H resources as well as high quality, fun, learning activities from a range of other sources. As you would expect, we focused as much as possible on experiential learning and fun.
---
Got kids at home all day, every day right now? We've got over 20 activities that can help keep their brains engaged in learning!
General Agriculture
---
Project Recovery
Project Recovery is an outreach program working with individuals, families, and communities impacted by COVID-19 throughout the state of Wisconsin. Trained outreach workers provide community-based support and education to help farmers, farm workers, and their communities cope during this stressful time.
1-833-FARM-HELP, 1-833-327-6435 (Toll Free)
Facebook: @projectrecovery.org
---
2020/2021 PAT Certification/Renewal
With the growing number of COVID-19 cases in our state changes have been made to this year's private pesticide applicator training (PAT) program. Here's how this impacts you:
The Wisconsin Department of Agriculture, Trade, and Consumer Protection (DATCP) is extending current pesticide applicator certifications until December 31, 2021. Private pesticide applicators with certifications that expire January 31, 2020 – November 30, 2021, can continue to operate as a certified pesticide applicator until December 31, 2021;
No in-person training will be offered this winter;
A temporary online certification exam will be made available for new applicators. This will allow individuals to receive temporary certification as a private pesticide applicator until Dec 31, 2021;
We will reassess after January 1st, 2021 to determine when in person testing can resume in St. Croix County for individuals wanting to test.
PAT Manual
Reminder, you must purchase your training manual prior to taking a test. You can order your manual online at the PAT Store https://patstore.wisc.edu with a credit card, or use the mail form and send to the PAT program office with a check (https://go.wisc.edu/patbook).
Manuals may be purchased from the Extension St. Croix County office by first calling for an appointment. You must call ahead (715-531-1930) to request your manual and schedule an appointment for pickup. The Ag Service and Education Center in Baldwin currently has restricted access. Cost is $30.
Who needs to get certified?
Finally, take a moment and see if you actually need to be certified. In some situations, individuals have realized they don't need private pesticide applicator certification.
You must be certified if you apply, mix and load, or direct the use of:
Restricted-use pesticides (RUPs). To see all pesticides registered in Wisconsin, go to http://www.kellysolutions.com/wi/pesticideindex.asp. A partial list of RUP products is enclosed for your convenience;
Any pesticide on a for-hire basis;
Any pesticide in or on public schools or school grounds (K-12 public schools);
Any pesticide in aquatic environments (may also be a requirement of permit).
You also must be certified if you:
Conduct pesticide-safety training for agricultural workers or pesticide handlers as required under the Worker Protection Standard (WPS).
Extension provides the education and training for private pesticide applicators. Certification, test scoring, and issuing of certification cards is completed by DATCP. Please call the Extension St. Croix County office at 715-531-1930 (email: ryan.sterry@wisc.edu), or the UW PAT program at 608-262-7588 (email: PATprogram@mailplus.wisc.edu) if you have questions.
COVID – 19 Response and Guidance for Non-Profits/Small Business and Families
https://www.documentcloud.org/documents/6876554-Badger-Bounce-Back-Plan-Wisconsin-DHS-Tony-Evers.html
Governor Evers', "Badger Bounce Back Plan" guidelines and criteria.
https://scholznonprofitlaw.com/covid-19/
Scholz Non-Profit Law provides guidance on how non-profits can apply for state aid. Complete with checklists, application and overviews. Topics include:

COVID Tax Credits
EIDL – Economic Injury Disaster Loan
PPP – Payroll Protection Program
Wisconsin Work-Share (Unemployment Insurance)
https://fyi.extension.wisc.edu/covid19/2020/04/09/financial-assistance-for-small-businesses-during-covid-19/
UW-Madison, Extension's website on reviewed supports for small businesses, non-profits, local government and families. Resources include overviews on:

Small Business Owner's Guide to the CARES Act, EIDL, PPP, Small Business 20/20 Program, Save Small Business Fund, Bridge Loans, Debt Relief and more.
https://sbdc.wisc.edu/about-us/covid-19/
Small-Business guidance and updates via Small Business Development Center
https://wisconsinhumanitiescares.org/?fbclid=IwAR0QJgckluU5CTjHd4lBGBdT9yHG34nLEz6TKuSsL1NmlcC083BVrZgsWOM
Wisconsin Humanities CARES Relief Grant – for organizations and programs serving in the area of the Humanities.
Wifi Access:
4)      T-mobile:  Hotspot loan programs made available to K-12 districts ($20 / month for unlimited data; $0 device).  No link yet but confirmed by T-mobile Gov't account manager
Food Pantries Are Still Open
With businesses and organizations closing in response to COVID-19, many more people are facing hunger.  Food pantries are open to help meet these needs but may have different procedures or hours so please call ahead.  Many schools are also offering free lunch and breakfast options to families.  Make sure you and your neighbors know about the resources available in your community. For questions or if you need food assistance, please call 211 (from a 715 area code) or 1-877-947-2211.
---
Food Safety in the Time of COVID-19
Food Safety in the Time of COVID-19: Can I Get Sick from Eating Food with Coronavirus? – Safe & Healthy: Preparing and Preserving Food at Home
---
Food Safety in the Time of COVID-19: Tips for Grocery Store Items.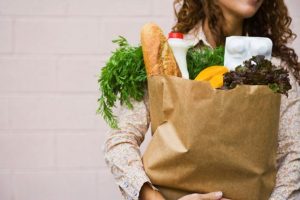 ---
Food Safety in the Time of COVID-19: Take-Out Food
In this article written by Barbara Ingham, she discusses how likely it is for a person to come down with COVID-19 from take-out food from a local restaurant or item purchased at the grocery store. Click on the link to read what the article says. https://fyi.extension.wisc.edu/safepreserving/2020/03/23/food-safety-in-the-time-of-covid-19-take-out-food/
---
Food Safety in the Time of COVID-19: Cleaning & Disinfecting
---
Food Safety in the Time of COVID-19: Is There Enough Food?
---
Food Safety in the Time of COVID-19: Tips on Handling Fresh Produce.
In this article by Barbara Ingham, she discusses simple tips and tricks to handeling and cleaning fresh produce and if canned or frozen produce are safe to eat during this pandemic.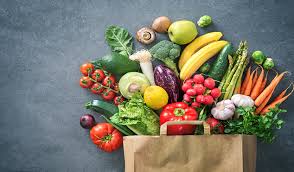 ---
Food Safety in the Time of COVID-19: Is Our Food Supply Still Secure?
Safe Practicing for Gardening in the Community