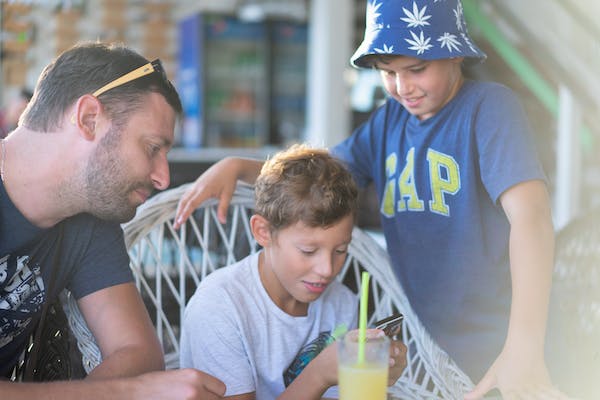 We are excited to announce the next parenting series being offered by UW-Madison, Division of Extension. Register today or share this information with anyone you may know that would be interested or benefit from participating in this great learning opportunity, Teen Positive Parenting Program (Triple P) for parents of children between 12-16. Register here: http://bit.ly/TriplePTeen
The Positive Parenting Program–Teens Seminar and Discussion Group series is being held virtually over Zoom from the comfort of home. The next series starts Tuesday April 18 and runs through May 16th , with a morning or evening option. The morning option is from 9:00-10:30 AM and the evening option is from 6:00-7:30 PM.
The Triple P – Positive Parenting Program® is one of the world's most effective parenting programs. It is one of the few based on evidence from ongoing scientific research. Triple P has been tested with thousands of families through more than four decades of ongoing research.
This class is being offered free, for all participants across Wisconsin! Registration deadline is April 17. Register here: http://bit.ly/TriplePTeen
We depend strongly on partnerships, word of mouth, organizations, and schools to get this information into the hands of parents. Also, direct invites can motivate someone to register and benefit their family for years to come. I have attached the flier, as well as a jpeg for social media use. please let me know if you need any printed; I am happy to send them out to you.
Social Media language: Parents of Teens this one is for you! Free of charge, attend from your own home over Zoom. Learn about: raising responsible and competent teenagers, getting teenagers connected, as well as coping with teenagers' emotions. Register here: http://bit.ly/TriplePTeen