The Polk County UWEX Office
100 Polk County Plaza, Suite 190
Balsam Lake, WI 54810
Phone: (715)485-8600
Fax: (715)485-8601
Office hours are Monday – Friday, 8:30 am – 4:30 pm.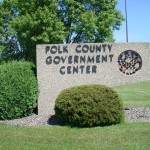 County Board Report
Department Annual Report
Resource Directory w/ URL's (updated 9/17/18) (Some URL's may need to be copied and pasted into web browser)
THE 2018 PLATBOOKS ARE HERE!!!!
The cost of the 2018 Platbook is $40
To receive Plat Book via mail, please send money and where to send the book to the following address:
Send $48.00 payable to: 4H Leaders Federation:
Polk County UW Extension / Plat Book
100 Polk County Plaza Suite 190
Balsam Lake, WI 54810
(Plat Books are $40.00 and Postage to mail it back is $8.00.)
(We do not have the ability to take credit cards

)
Interested in registering your farm for the Century Farm or Home Program or the Sesquicentennial program?
We have the new 2018 forms at the Polk County UW-Extension office or you can contact Jill Albanese with any questions.
Jill Albanese contact info: Phone (414)777-0580 email: jill.albanese@wistatefair.com
Printable application forms for the 2019 Century Farm or Home and the 2019 Sesquicentennial Farm or Home are now available.
All applications must be in on or before March 1, 2019