If it happens on a farm or in a field, the Extension Institute of Agriculture works with you to achieve better results. Our innovative dairy management programs range from genetics to farm and business management. Extension researchers work hand-in-hand with row crop, forage and fresh produce growers to provide best practices for every aspect of the growing phase. We also advise communities on using sustainable practices to create inviting spaces free from invasive species. Our work supports people, communities and businesses.
UW Madison, Division of Extension Agriculture has everything you need to know from local foods marketing to youth dairy and livestock. Polk County Agriculture strives to bring information to the residents of Polk County on the economic, environmental and social dimensions of agriculture.
---
Field Notes, A Podcast and YouTube Series From Our Very Own Ag. Educators
Just in time for Thanksgiving, Field Notes brings you an episode all about cranberries. Wisconsin's state fruit for a reason; we produce the majority of the world's supply, and who better to dig into the details, or the peat, than UW-Madison Extension Cranberry Outreach Specialist Allison Jonjak? We strap on our waders and hop into […]

Surrounded by the peak autumn colors of Wisconsin, we thought we'd take a turn to talking about trees, specifically about integrating trees and crops in a system called agroforestry. We call up Jacob Grace of the Savanna Institute, a Wisconsin non-profit focused on promoting, educating, and breeding trees for agroforestry and Eric Wolske of Canopy […]

Field Notes reporting from the field, well, the bar. We sit down with Mark Keller of Kellercrest Holsteins of Mt. Horeb and Chelsea Zegler, Outreach Specialist with Extension's Ag Water Quality Program, at the Mt. Vernon Tap to talk phosphorus and how farmers can work to draw down excessive levels and save money in the […]

There is a lot of solar being sited in Wisconsin with some projects reaching a pretty massive scale. The traditional narrative has been hello solar, goodbye agriculture, however a new crop of farmers, researchers, and solar companies are thinking differently: how can we continue to farm this land between, under, and around solar panels? Steffen […]

Drought affects pasture as well as crops. During these dry times, what are the considerations that graziers need to keep in mind to optimize forage, and what are the advantages that a rotationally grazed system gives us when we're short on water? We talk with Mary C Anderson, Wisconsin DNR Grazing Specialist, retired dairy farmer, […]
---
Sustainable Agriculture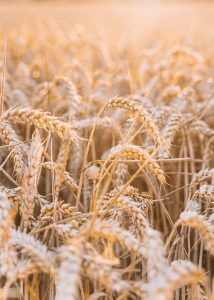 Some information that would help some small or large farms or those that are just doing a hobby farm. There have been some inquiries about Organic and what it means as well as control of internal parasites in small ruminant production, raising birds on pasture and if raising a small flock of poultry being beneficial. If you or someone you know has a question about any of this, just follow the links below to view or print the PDF.
_______________________________________________________________________
For more information and resources please go to the UW Madison Division of Extension Agriculture and Natural Resources website.
If you have any questions regarding agriculture in Polk County, please contact:
Ryan Sterry (Regional Dairy Educator)
715-531-1930