If it happens on a farm or in a field, the Extension Institute of Agriculture works with you to achieve better results. Our innovative dairy management programs range from genetics to farm and business management. Extension researchers work hand-in-hand with row crop, forage and fresh produce growers to provide best practices for every aspect of the growing phase. We also advise communities on using sustainable practices to create inviting spaces free from invasive species. Our work supports people, communities and businesses.
UW Madison, Division of Extension Agriculture has everything you need to know from local foods marketing to youth dairy and livestock. Polk County Agriculture strives to bring information to the residents of Polk County on the economic, environmental and social dimensions of agriculture.
---
Field Notes, A Podcast and YouTube Series From Our Very Own Ag. Educators
As fall arrives, farmers turn to harvest. Once the dust settles, some fields lay bare while others show signs of life heading into winter. We talk with Kevin Shelley of UW-Madison's Nutrient and Pest Management program and Scott Carlson, a farmer in northwestern Wisconsin, about the benefits, challenges, and choices of planting winter cover crops.View […]

In this, the first episode of Field Notes, we dive headlong into the practice of interseeding cover crops into standing corn, a practice becoming more and more popular in Wisconsin. To help us out, we talk with Anne Pfeiffer, program manager for UW-Madison's on-farm research research network, and Marty Weiss, a farmer in Dodge County […]

Two regional crops educators with UW-Madison Extension in Wisconsin combining our skills, knowledge, and experience to help farmers and agronomists develop research-based solutions to issues facing agriculture in Wisconsin. Hosted on Acast. See acast.com/privacy for more information.
---
Sustainable Agriculture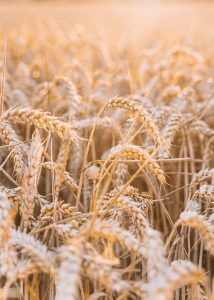 Some information that would help some small or large farms or those that are just doing a hobby farm. There have been some inquiries about Organic and what it means as well as control of internal parasites in small ruminant production, raising birds on pasture and if raising a small flock of poultry being beneficial. If you or someone you know has a question about any of this, just follow the links below to view or print the PDF.
_______________________________________________________________________
For more information and resources please go to the UW Madison Division of Extension Agriculture and Natural Resources website.
If you have any questions regarding agriculture in Polk County, please contact:
Ryan Sterry (Regional Dairy Educator)
715-531-1930
or
Michael Geissinger (Regional Crops Educator)
651-302-6520