Farmer-to-Farmer Corn and Forage Website
Links WI Buyers and Sellers
The Farmer to Farmer Corn and Forage Website is an electronic neighborhood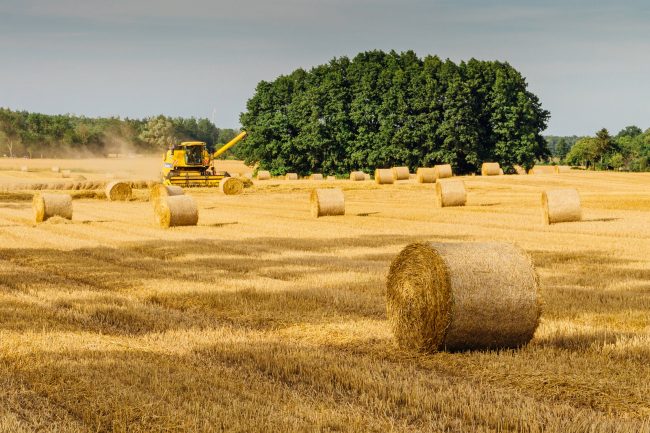 bulletin board which allows local farmers to get in touch with one another.  The website facilitates the local marketing of feed commodities where livestock producers in need of high moisture corn, corn silage, hay, or straw can easily make contact with sellers  that have feed commodities for sale. .  The site developed and supported by UW Madison Division of Extension can be found at.  http://farmertofarmer.uwex.edu.
The Farmer to Farmer Corn and Forage List is free of charge for both buyers and sellers.  Users can search for, or list for sale, high moisture corn, corn grain, haylage, hay or straw.  Buyers can search for  farmers in just one Wisconsin county or in any number of counties at once.
"This site has been an excellent way for buyers and sellers to get in-touch locally", says Mike Ballweg, UW-Extension Crops & Soils Agent in Sheboygan County.  Neighbors often within short distances have been able to buy and sell as a result of the website.  Buyers can locate feed for their animals easily.  Sellers can find buyers and save money in grain drying and marketing costs if they choose to sell their corn crop as high moisture corn or silage.
People who wish to use this service but do not have access to the Internet can get access and assistance at their county UW-Extension office.  For more information please contact:  Mike Ballweg, Sheboygan County Extension Crops and Soils Educator at (920) 459-5904.
Forages
Corn
Soybeans
Pest Management