THE NEW 2022 PLAT BOOKS ARE HERE!!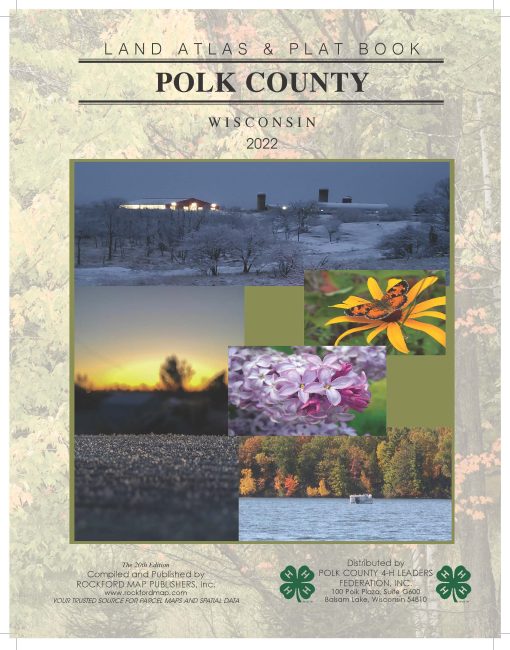 The new 2022 Plat book have arrived. The cost of the new Plat book is $40. The 2022 Polk County Plat books are now available. They can be purchased at the Polk County Government Center in the Polk County Extension Office (Ground Floor).
The numerous colored ads from businesses across the county have enabled the 4-H Leaders Federation to keep the price down while still improving the Plat book. The price of the 2022 Plat book is $40. In addition to aerial photos of each section, the new plat book has a soil map of the county and a 4-H club map illustrating locations of each 4-H club. The 2022 Plat book is the Ninth (10th) edition of the Polk County Plat book. The 2022 Plat Book is the most recent plat book; they are updated every four years.
Plat books are available from:
4-H Clubs in Polk County
Amery Free Press, Amery
Inter-County Publishing, Frederic.
To have plat book mailed please send $50.00 payable to: 4H Leaders Federation and mail to:  Polk County Extension Office/Plat Book, 100 Polk County Plaza, Suite G600, Balsam Lake, WI, 54810
We do not have the ability to take credit cards, exact cash or check only!
Updated 09/07/2022