Welcome to the Polk County FoodWIse Homepage!
---
About FoodWIse
We seek to empower Wisconsin residents with limited incomes to make healthy choices to achieve healthy lives and reduce health disparities.
---
What We Do
FoodWIse employs a combination of evidence-based educational strategies, accompanied by environmental supports, designed to facilitate voluntary adoption of healthy food choices and active lifestyles.
---
Katie Bartko – Nutrition Coordinator
Pierce, Polk & St. Croix Counties
1960 8th Ave., Suite 140
Baldwin, WI 54002
(715) 531-1934
katie.bartko@wisc.edu
Karen Frantti – Nutrition Education
Pierce, Polk and St. Croix Counties
1960 8th Ave., Suite 140
Baldwin, WI 54002
(715) 531-1507
karen.frantti@wisc.edu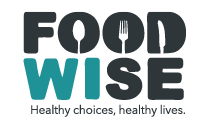 More in this Section