Pricing Hay
The value of standing alfalfa hay can vary tremendously. Potential yield, dry hay prices, and harvest costs all play a factor. This short video walks buyers and sellers through considerations for pricing standing alfalfa hay to aid in their negotiations for the upcoming growing season.
---
Helpful Links of Interest:
---
Got Hay to Sell?
The Polk County UW – Extension Office will maintain a hay list for individuals wishing to buy and/or sell hay.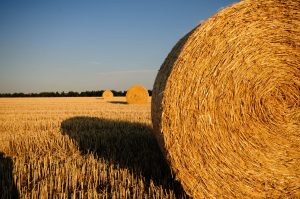 The list will be posted on this website. If you wish to buy or sell hay, contact the Polk County Extension Office at 715-485-8600 . Be prepared to provide a description of the hay desired or hay to be sold (quality, quantity, type of bale, etc.).