Pesticide Applicator Training Program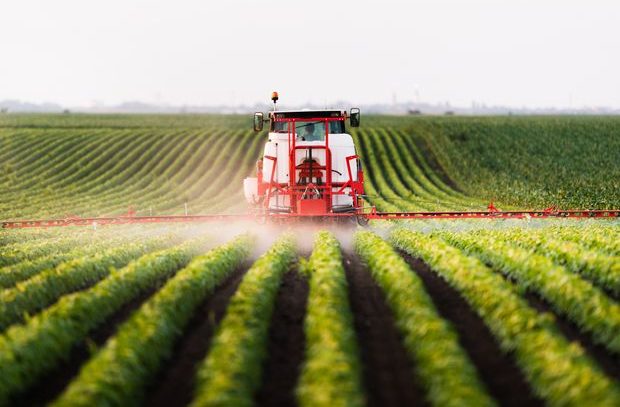 Starting in 2023, the Extension Office will no longer be selling the P.A.T Books.
ALL P.A.T Book can now be purchased at the Wisconsin Pesticide Applicator Training Online Store
What is a Private Pesticide Applicator?
A Private Pesticide Applicator is a person who uses pesticides to produce an agricultural commodity* on property they or their employer owns or controls. Private applicators only legally need to be certified if they want to use a Restricted-Use Pesticide**.
To become certified in Wisconsin you start by purchasing the training registration (comes with printed manual). You may purchase it online at the PAT Store using a credit card or if you prefer through the mail using this order form. Not sure if you are a Commercial or Private applicator? Go to the Certification page to get more information.
As a Private Applicator you can either self-study on your own and schedule a test with a participating county Extension office, create an account and test with Pearson Vue or attend a Private Applicator Training program with test.
Training Sessions
As a Private Applicator, you have to study the training materials and get certified by passing the private applicator test if you use Restricted-Use Pesticides (RUPs). If you are not going to use RUPs then you do not need to be certified. To receive training and certification, purchase the appropriate manual from the PAT Store and do one of the options below:
1) Study on your own and take the certification exam at a participating County Extension office or take it online through Pearson Vue (fee required).
2) Go to a training session offered through the PAT Program (typically only available Jan- April). The exam will be given at the end of the training session. 
3) Sign up for and watch the online training video, (Register Here) and schedule an exam time at a participating County Extension office or take it online through Pearson Vue (fee required).
Training Sessions Offered Near Polk County
| | | | | | | |
| --- | --- | --- | --- | --- | --- | --- |
| Becky Brathal | Barron | Feb 15th | 9:30am | Becky Brathal 651-302-6520 brathal@wisc.edu | Becky Brathal 651-302-6520 brathal@wisc.edu | Room 110, Barron County Government Center, 330 E Monroe Ave, Barron, WI 54812 |
| Becky Brathal | St Croix | Feb 27th | 9:30am | Becky Brathal 651-302-6520 brathal@wisc.edu | Lara Hinz 715-531-1937 laura.hinz@wisc.edu | 1960 8th Avenue, Suite 140, Baldwin, WI 54002 |
| Becky Brathal | Pierce | Feb 5th | 9:30am | Becky Brathal 651-302-6520 brathal@wisc.edu | Brenda Randleman 715-273-6781 ext: 6662 brandleman@wisc.edu | 432 W Main St. Courthouse Annex, Ellsworth, WI 54011 |