Difficult, but important, conversations and planning for the end-of-life can be made easier with the right tools. Join UW Madison Extension for the virtual series Planning AHEAD.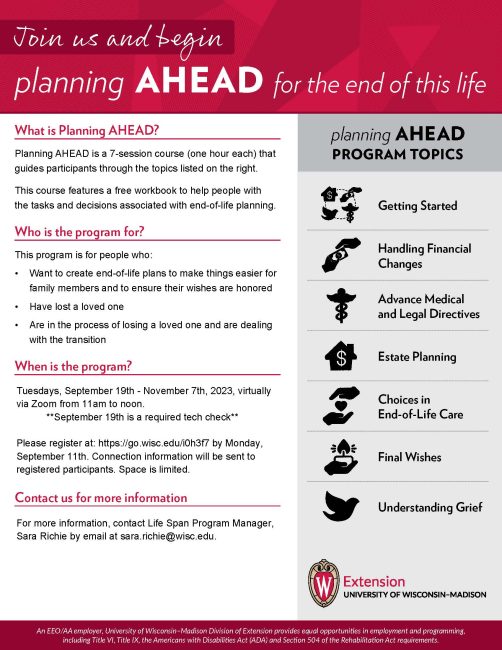 Planning AHEAD is a 7-session course (one hour each) that guides participants through the topics Getting Started, Handling Financial Changes, Advance Medical and Legal Directives, Estate Planning, Choices in End-of-Life Care, Final Wishes, and Understanding Grief. This course features a free workbook to help people with the tasks and decisions associated with end-of-life planning.
The series takes place Tuesdays, September 19th – November 7th, 2023, virtually via Zoom from 11am to noon. **September 19th is a required tech check** Please register by Monday, September 11th. Connection information will be sent to registered participants. This is a free offering, but space is limited.
For more information, contact Life Span Program Manager, Sara Richie by email at sara.richie@wisc.edu.