Northwest Youth Livestock Virtual Show
The Amery FFA would like to put on a virtual show for the youth of Northwest Wisconsin. The goal is to allow our 4-H, FFA and youth group members a chance to show their fair projects with a virtual contest. The purpose is strictly educational.  We will be judging the animals just like a regular show and will be giving out ribbons and plaques. For more information about the entry requirements, rules and times, please visit the NORTHWEST YOUTH LIVESTOCK VIRTUAL SHOW PDF.
---
YQCA
The link provided will bring you to the Youth for the Quality Care of Animals webpage where you can complete your training.
www.yqca.org
All Polk County Quality meats participants must complete the YQCA online training to be eligible for the 2020 Quality Meats Program auction. Exhibitors are strongly encouraged to participate in other online video training for animal programs, however, it will not be required for the 2020 program.  All registrations for Goats, Sheep, and Swine must be completed online by June 1st. Tags and DNA kits will be mailed to participants June 15th. DNA kits will only be required for swine entries. Please click on the link in the right hand box to be directed to the YQCA webpage.
---
COVID-19 Animal Project Information
Livestock Members: From Bernie O' Rourke
Virtual farm tours are now complete, but you may find the videos at the links below:
The playlist of all of the videos on YouTube.
https://www.youtube.com/playlist?list=PLl3EqGUag9cz_1DCKOLL5KSMtwm1SyuKT
These are for kids that are engaged in animals, plants (agronomy) and science STEM. 
Small Ruminant Webinars – Sheep and Goats
a.  https://fyi.extension.wisc.edu/wisheepandgoat/small-ruminant-webinar-series/
b.  May 20, 7:30-9 p.m., Estimated Breeding Values
Youth Livestock Activities – Links to webinars and other online learning for youth interested in animals.
a.  https://fyi.extension.wisc.edu/youthlivestock/covid-19/
 All of these items would be great for educational points or credit for fairs; of course these are all great opportunities for youth to gain educational experiences.
For more information go to the Wisconsin Youth Livestock Program Website for many more resources.  https://fyi.extension.wisc.edu/youthlivestock/
Please follow us on YouTube (many livestock judging and other videos), Facebook, Instagram and Twitter.  Links are on the website.
Please stay tuned as all of the information will be shared here as it becomes available.
Goat and Sheep Webinar Series:  University of Minnesota Extension will be hosting a four part webinar series on Goat and Sheep Management. The webinars will take place on Tuesdays and Thursdays: 12th & 14th, at 6:30 pm.
This webinar series is for anyone managing goats or sheep who would like more information on various aspects of herd and pasture management; starting with highlighting a Minnesota goat grazing operation and then covering topics from weaning, to parasite control, to pasture management. Farmers, 4-H'ers and those interested in goats or sheep are invited to join in!
The topics are:
Tuesday, May 12: Herd Health and Parasite Management — Dr. Whitney Knauer, University of Minnesota College of Veterinary Medicine
Thursday, May 14: Pasture Management — Brenda Postels, University of Minnesota Extension
Pre-registration is required, please register at z.umn.edu/GoatSheepSeries by 4:00 pm prior to the first webinar you want to attend. Once you register, you will be registered for all subsequent webinars. If you are unable to attend the live session, you will receive the recordings. Please contact Claire LaCanne, Extension Educator for Rice and Steele counties with any questions at 507.330.0447 or lacanne@umn.edu.
---
Register your Quality Meats animal (Sheep) exhibit by completing this google form https://forms.gle/qGbwiPacGxvzGmxa6 
Register your Quality Meats animal (Goat) exhibit by completing this google form https://forms.gle/53AZUobEHdwq9oZt6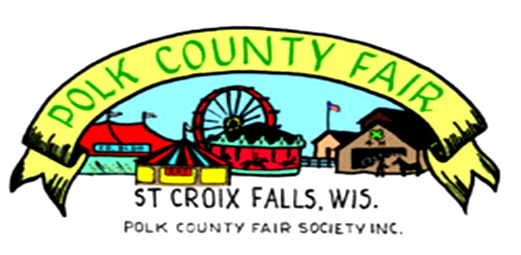 Each year the Polk County Fair has come together with the greater community to provide educational displays, showcase exhibitors, and provide vendors and sponsors an outlet for their businesses. More importantly, it has given our community a place to gather, greet friends, spend time with family, and get caught up on each other's lives.
It is with a heavy heart that the 2020 Polk County Fair, scheduled for July 30th – August 2nd, is being cancelled. With the uncertainty of the COVID-19 pandemic, some hard decisions had to be made in order to keep the community and our fair families safe. As the need to socially distance is quite possibly the exact opposite of the purpose of the fair. The Polk County Fair Board has decided in good conscience that the fair cannot take place this year.
Planning the fair takes a huge investment of time, energy and money. The fair board tries extremely hard to ensure the safety of every person who comes to our grounds every year. But this year the feasibility of keeping thousands of our friends and family safe, weighed heavily on us. The difficulties involved in social distancing, potential of only limited numbers allowed in the gate, and the liability involved, were just some of the challenges we faced.
While the Polk County Fair is cancelled for this year, the fair has determined that any youth exhibitor who is enrolled in a project will be eligible to participate in the 2021 Polk County Fair within the same project area. We will have further details later.
We want to thank all of you for understanding that this was one of the most difficult decisions ever faced by the Polk County Fair Board. In the meantime, we are going to work hard at making the 2021 fair one to remember. We look forward to seeing all of you at the Polk County Fair, July 29th-Aug 1st, 2021. #FairStrong
Section 8 ~ Other Resources
For any other information on Quality Meats please see the Clover Connection Newsletter. The newsletter will list upcoming dates and times of meeting and form deadlines.
Youth wishing to participate in the 2020 Polk County Quality Meats Program must meet all the program requirements:
Quality Meats Requirements

Complete YQCA "Youth for the Quality Care of Animals" online classroom training. Club organizational leaders and co-leaders have more information on YQCA.
Attend a Polk County Quality Meats Kick-Off Meeting
Attend an educational event or sessions

 2019 YQCA – Youth for the Quality Care of Animals (Formerly MAQA)

ALL Quality Meats Exhibitors must bring their printed certificate to paperwork check-in Wednesday at the Fair in the livestock show barn office. check-in concludes at 6pm.
Required on-line course go to yqca.org  and follow directions to register and take course – cost is $12.
Classroom training is available at a cost of $3 at various locations in other counties. Register for these classroom courses at yqca.org
Questions can be directed to your species chair or vice chair.
Instructions on Getting Your YQCA WebBased Certification 
The Polk County Quality Meats kick-off meeting will be announced in the Clover Connection, your email as well as on this website so stay tuned.
This page will continuously be updated with information as it becomes available to us.