Dairy Cattle
---
Breeds of Dairy Cow
Below is a list of different breeds of dairy cattle and their unique history provided by Michigan State University
https://www.canr.msu.edu/news/history_of_dairy_cow_breeds_holstein
https://www.canr.msu.edu/news/history_of_dairy_cow_breeds_jersey
https://www.canr.msu.edu/news/history_of_dairy_cow_breeds_ayrshire
https://www.canr.msu.edu/news/history_of_dairy_cow_breeds_guernsey
https://www.canr.msu.edu/news/history_of_dairy_cow_breeds_brown_swiss
https://www.canr.msu.edu/news/history_of_dairy_cow_breeds_milking_shorthorn
https://www.canr.msu.edu/news/history_of_dairy_cow_breeds_red_and_white
Dairy News provided by the University of Minnesota
Dairy News provides timely information about the dairy industry, featured events, farm safety and animal health. Articles that have previously appeared in Dairy Star may also be published here.
https://extension.umn.edu/dairy/dairy-news
Calf & Heifer Raising
Under this page you will be able to find useful information about Calf and Heifer raising. By gathering the best information from Universities we have complied information that will be useful for all Dairy Farmers!
Links for More Information:
For more links related to the three webinars shown about please visit:
Dairy Worker Training
Schooling
The UW-Extension Dairy Team created this series to help train and improve the skills of dairy workers which includes: Milking Skills, Reproductive Skills, Calf Management Skills, Herdsperson Skills, Feeding and Nutrition and Handling Skills. These three classes are 1 credit each and they can be taken in the Spring, Summer or Fall at Lakeshore Technical College.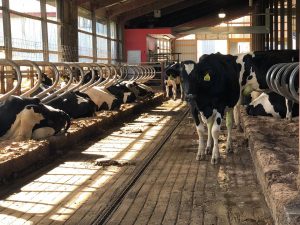 For more information please contact
Lakeshore Technical College at 1-888-468-6582
*Training Modules
UW-Extension has created a series of modules that can be used to train dairy farm employees. The modules come complete with audio-visual presentations, handouts, tests, and other materials. These modules are written in both English and Spanish. Trainings are available for: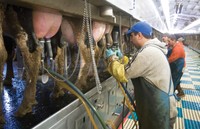 Milking Skills
Reproductive Skills
Calf Care
Herdsmanship Skills
Feeding & Nutrition
Animal Handling & Skid Steer Safety
For more information or to order these materials, please call for the order form (715) 485-8600.
Management
Business management of dairy cattle operations is important for anyone looking to get into the dairy business, or already in the business. Managing labor and farming operations effectively can lead to improved profits and success. The following articles and information deal with some of the areas that dairy producers should consider when overseeing their operation.
The article below is on Building a Dairy Farm Team, by Bernard Erven from Ohio State University Extension
The pdf below is on Establishing/Using Farm Financial Records, by Jose Pena- Texas Agricultural Extension Service and by the Texas A&M University System
The following article is on Managing Labor Resposibilities of Feeding the Lactating Dairy Herd by Donna M. Amaral-Phillips
Below is a couple of Business tools and budgeting from the University of Minnesota
*Are you looking for helpful (and free!) management software tools that are user-friendly, interactive, robust, visually attractive, and self contained?? Look no further than UW-Extension!
The UWEX Dairy Management Team has a myriad of useful management tools to help you be more success in your operation. Click here to go to the Management Tools page to download and run FREE management tools in the areas of: feeding, heifer care, reproduction, milk production, replacements, financial, environment, price risk, and many others!
Links for More Information:
Milk Quality
Links for More Information:
The Link Below is on Dry Cow Treatment. The article is from the UW and contains information and videos on the use of Dry Cow Therapy.
The University of Minnesota covers a number of ways to Improve early Lactation performance for a Higher Peak Milk Yield
Modernization & Markets
*U.S. Dairy Situation and Outlook – UWEX
Links for More Information:
Links for More Information:
UW-EXTENSION DAIRY TEAM FACEBOOK!
Do you have Facebook? Do you work in the Dairy Farm Industry here in Wisconsin? Then be sure to join the UW Extension Dairy Team Facebook Page! They are a team that provides education and applied research to help farmers use resources in ways that are sustainable to maintain or enhance Wisconsin!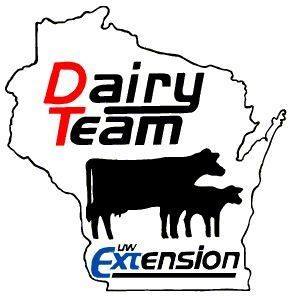 https://www.facebook.com/pg/UWExtensionDairyTeam/about/?ref=page_internal