Methamphetamine Toolkit Resources
National Institute on Drug Abuse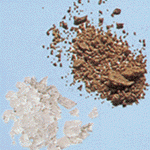 This site is tailored to meet the needs of different audiences: parents, students, youth, researchers and health professionals. It also have information listed in Spanish. Browsers will find links directed toward many drugs of abuse. Methamphetamine-specific information can be found here: http://www.drugabuse.gov/DrugPages/Methamphetamine.html
Minnesota Department of Health
Direct link to the Health Department's articles and resources about meth and children, this site also links to related drug topics.
MethResources.gov
Sponsored by several government organizations, this site is one of the most comprehensive general sites including links to state resources, national grant programs, publications and research and upcoming conferences.
Join Together: Advancing Effective Drug and Alcohol Policy, Prevention and Treatment
Use this link to search the "Join Together" site for meth-related articles and substance abuse information foryour community.
U.S. Drug Enforcement Meth Site
This site includes well-organized basic information about meth as well as recent press releases, speeches and testimony. Includes helpful information like what to do if you come across a meth laboratory.
Office of National Drug Control Policy
This site provides a good overview of the extent of methamphetamine use among youth, college students and arrestees. It lists street names, statistics on production and trafficking and links to other resources.
Drug Abuse in America – Rural Meth
Published in 2004 – this 33-page document from the Council of State Government provides a thorough overview of the current meth epidemic with focus on problems specific to rural areas.
Wisconsin Clearinghouse for Prevention Resources
Good site for general information. It also includes links to webcasts about community initiatives and information about meth labs.
Recovery Connection: This site helps those that are tired of living a life centered on drugs or alcohol and want to get their lives back.  Just click on "Recovery Connection" and it will take you to the help you are looking for.