Fair Forms
For the most current Polk County Fair information- please visit: https://polkcountyfair.com/
Polk County Fair Press Release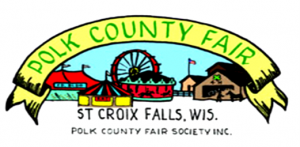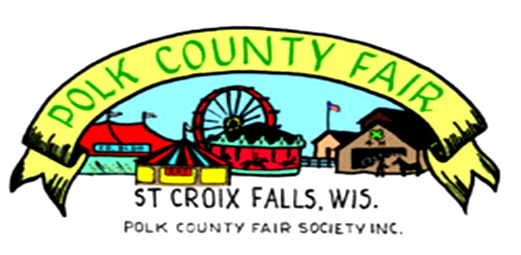 Each year the Polk County Fair has come together with the greater community to provide educational displays, showcase exhibitors, and provide vendors and sponsors an outlet for their businesses. More importantly, it has given our community a place to gather, greet friends, spend time with family, and get caught up on each other's lives.
It is with a heavy heart that the 2020 Polk County Fair, scheduled for July 30th – August 2nd, is being cancelled. With the uncertainty of the COVID-19 pandemic, some hard decisions had to be made in order to keep the community and our fair families safe. As the need to socially distance is quite possibly the exact opposite of the purpose of the fair. The Polk County Fair Board has decided in good conscience that the fair cannot take place this year.
Planning the fair takes a huge investment of time, energy and money. The fair board tries extremely hard to ensure the safety of every person who comes to our grounds every year. But this year the feasibility of keeping thousands of our friends and family safe, weighed heavily on us. The difficulties involved in social distancing, potential of only limited numbers allowed in the gate, and the liability involved, were just some of the challenges we faced.
While the Polk County Fair is cancelled for this year, the fair has determined that any youth exhibitor who is enrolled in a project will be eligible to participate in the 2021 Polk County Fair within the same project area. We will have further details later.
We want to thank all of you for understanding that this was one of the most difficult decisions ever faced by the Polk County Fair Board. In the meantime, we are going to work hard at making the 2021 fair one to remember. We look forward to seeing all of you at the Polk County Fair, July 29th-Aug 1st, 2021. #FairStrong
Club Organizational Leaders Materials
Information mailed out to general leaders. May not be included in the newsletter general mailing.  All forms are now going to be available as writeable PDF's as well as printable PDF's, so please save to your computer then fill out and either print them and send them or save to a folder on your computer and send in an email as an attachment.  Please send as PDF.
Record Book Forms (writeable)
Record Book Forms (printable)
The forms listed below are for those that wish to print and fill out themselves
Cloverbud Forms (printable only)
These are not mandatory for Cloverbuds but can be fun for all.
Printable Award Forms
Miscellaneous Forms
 Award Trip Application Forms
Camp Forms
Before downloading or using the printable feature on any of the PDF's please be sure you have the most current Adobe Reader downloaded onto your computer. If you do not have the most current then your printable document will print or will be sent all garbled.  So please update your computer so you can use the printable PDF.
Download the latest Adobe Reader