HORSE PROJECT INFORMATION
2019 Fair Qualifications Log sheet
Overall Horse Project Calendar
ATTN ALL 4-H HORSE PROJECT MEMBERS!!!
Below is a link to sign up for the Tammy Whyte Clinic, this is an advanced major clinic, information is on the link below!
Please make sure you have the latest Adobe Reader downloaded on your computer to ensure it downloads and prints correctly.
ATTN

:

 Safety clinic requirement this year!  
Project members who have qualified 3 consecutive years will be exempt from a safety clinic. (age not a factor – just the 3 consecutive years of attending/qualifying). Project members who DO NOT meet the exemption MUST attend a safety clinic.
---
ATTENTION POLK CO 4H HORSE PROJECT USERS!
Just a reminder! Facebook is another great way for all CURRENT and NEW enrolled project members & their parents to stay current on what's going on in the project! If you are not already, you may request to join the project page by going to: https://www.facebook.com/groups/polkcohorseproject/
REMEMBER! This Facebook group is for CURRENT AND NEW members, please logon and join today!
All requirements that are needed for the fair can be found in the 'Main Horse Project Book'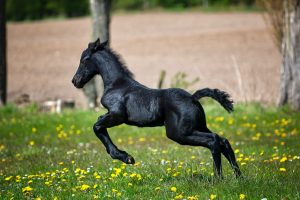 WI – 4-H Horse Guidelines Handbook "link":
http://fyi.uwex.edu/wi4haganimalscience/wi-4-h-horse-assn-handbook/
There are guidelines that clinic coordinators must follow.  These guidelines can be found on 'Clinic Coordinator Guidelines'
There are many important dates that a Horse project member must remember. We recommend printing off the document and placing it where you will look at it every day. 'Horse Project IMPORTANT Dates'
'Polk Co Horse Project Agreement and Declaration Form'
__________________________________________________________________________________________
Attention 4-H Explorers who are interested in the Horse project!
     Reminder!!!! – Please make sure you DO SELECT Horse Project in the project section on 4-H Online!
                                                                         AND
Be sure to list an email address for contact info. This will be the only way you will be sure to be included in all project-wide email communications!!!
__________________________________________________________________________________________
 All Contacts can be found in the Horse Project Book.
https://polk.extension.wisc.edu/horse/2018polk-co-horse-project-bookmain/
Updated 1/15/2019